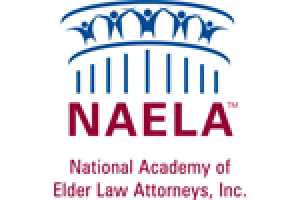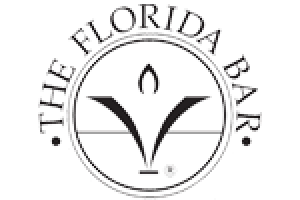 Elder Law Services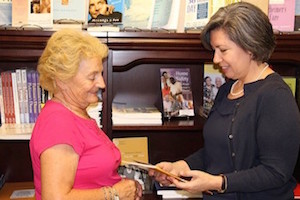 Consistent with our holistic approach to elder law, our law firm is privileged to have a registered nurse on staff to assist our clients and their families with health care decisions and quality of care issues regarding:
Planning for Possible Long-Term Care Needs
Assistance with maintaining your current lifestyle at home.
Referrals for Safety assessment and evaluation of home environment.
Providing options and referrals for private and public care.
Providing options and referrals for home care and skilled home health services
Long-Term Care Placement in Nursing Homes or Assisted Living Facilities
Provision of information for touring nursing homes and assisted living facilities.
Providing patients' rights information.
Education and information on how to choose a nursing home or assisted living facility.
How to ensure quality of care.
Coordinating Private and Public Resources to Ensure Quality of Care
Financial assessment for State and Federal Programs (Medicaid).
Referrals to ElderSource
Referrals for Respite Care and caregivers support groups.
Referrals to medical providers.
Referral for assistance with relocating.
Referrals to Geriatric managers.
Referrals to Elder Abuse Hotline.
Veteran's Aid and Attendance information.
To Reserve a Private Consultation with Our Registered Nurse, Please Contact Our Office
Education and accurate information for our clients is very important. Our Elder Law firm also offers: Information on educational programs and support groups for Alzheimer's, Hospice, Parkinson's, Veteran's benefits, and others. Our Elder Law firm also offers a Community Resource Library for our clients and visitors.
State Reporting Resources and Hotlines
If you are a victim or have reason to believe an elderly person, vulnerable adult or person with a disability may be the victim of maltreatment, abuse (financial exploitation, physical or mental), or neglect, please call the abuse hotline below. These calls are confidential and if requested, they can be anonymous.
If you suspect a victim is in immediate or life-threatening danger of a crime, call 911 for law enforcement or emergency assistance.
1-800-96-ABUSE or 1-800-962-2873 (Toll-free)
TDD (Telephone Device for the Deaf): 1-800-453-5145
Fax: 1-800-914-0004
Report 24 hours a day, 7 days a week. Call same number to report in Spanish or Creole.
For more information about assistance programs and to determine if you or your loved ones are eligible to receive benefits and services from one or more State and Federal programs visit:
Florida Department of Elder Affairs, Elder Helpline
Or call 888-242-4464 (Volusia/Flagler)
1-800-96-ELDER (1-800-963-5337)
Florida Area Agencies on Aging Directory
Florida Department of Children and Families
If you are concerned about the quality of life and care of a loved one residing in a long-term care facility, please contact:
The Long-Term Care Ombudsman Program
or call 1-888-831-0404
Randal L. Schecter serves the entire Central and North Florida areas including Bunnell, Crescent City, Daytona Beach, Daytona Beach Shores, DeLand, Deltona, Edgewater, Flagler Beach, New Smyrna Beach, Palm Coast, Port Orange, Orange City, Ormond Beach, Pierson, Ponce Inlet, Seville, South Daytona and St. Augustine. (386) 672-2550 rls@rlschecter.com.